Special Series E6 | Play and creativity in uncertain times with Krista Stryker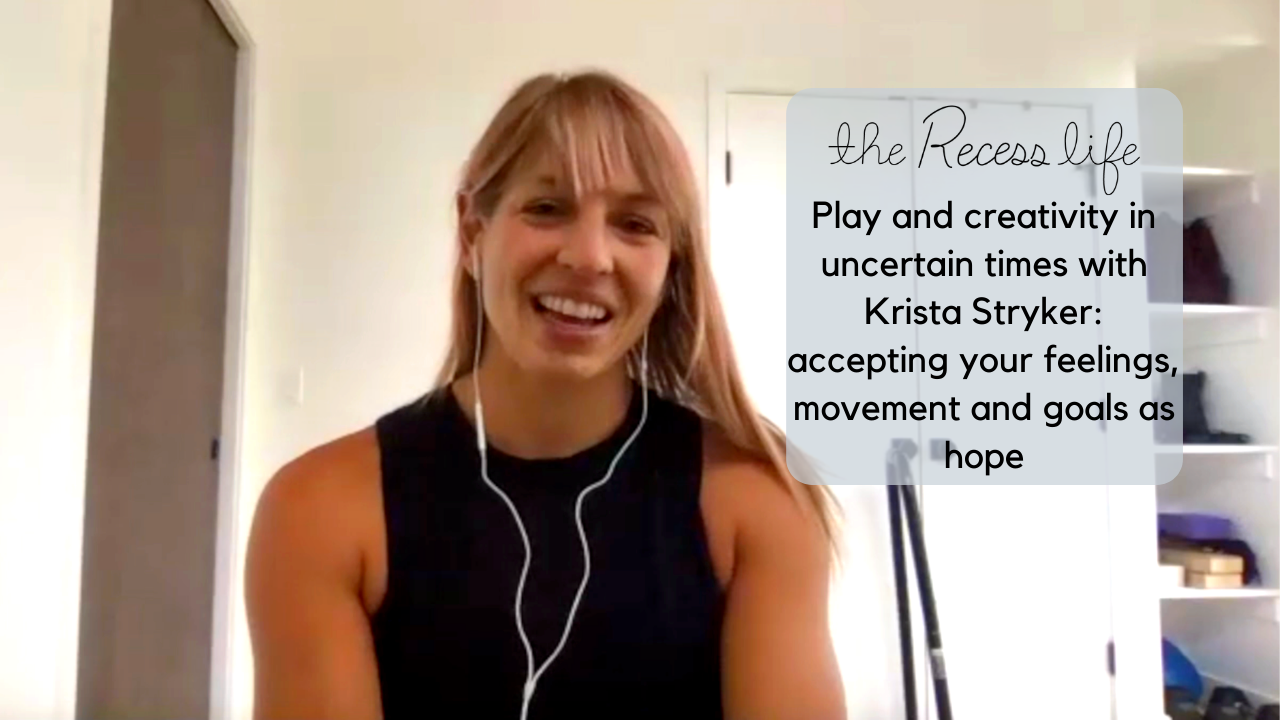 Podcast: Play in new window | Download | Embed
Subscribe: Apple Podcasts | Spotify
SPECIAL SERIES INSPIRED BY THE COVID-19 CRISIS: Play and Creativity in Uncertain Times We are in a time where it's really hard to think about play and creativity in the conventional ways. Performance venues, movie theaters, events, TV and movie productions are all shut down. We can't take creative classes or laugh with our friends in real life. I have struggled to talk about play in my typical way so I turned to the creative people in my world to learn how they are dealing with time. How has this crisis affected their creativity? How are they rethinking play during this time? What have they learned about themselves that can be relevant to us?
In this conversation
I chat with a dear friend and repeat guest, Krista Stryker. She is the creator of 12 Minute Athlete, a fitness brand, app and book. She is one of the most ambitious hustlers I know so I was so curious to learn how she was dealing with this pandemic. Her book launched a few weeks ago in the midst of all this and she has had to shift a number of goals she was working on. How does a badass athlete deal with circumstances beyond her control? Let's find out!
Mentioned in this episode and resources from today's episode
Where to listen: